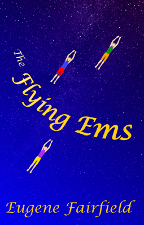 When life at home gets too boring, 11 year-old identical triplets Emma, Emily, and Emiliana run away to the circus. All is not fun and balloons at Sir Surly's Surprising, Sirkus, however. The clown wants to get rid of them, the knife-thrower wants to throw knives at them, the ringmaster wants to shoot them out of a cannon, and a rival circus wants to steal them away. But the Ems are an irresistible force, and neither the laws of physics, nor philosophy, nor Child Protective Services are going to stop them from getting where they want to go. If only they knew where that is...
The Heron in His Vigilance book 1 in the Fellowship of the Unloved
A narcissitic bishop, a suicidal warrior-nun, an alienated shaman, and one meek tribesman who must bring them all together to save the world.
A graphic novel, here online. A dream of oppression and salvation. And sharks. Limnandi Ivangeli.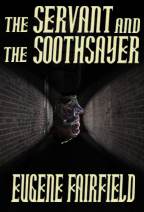 The Servant and the Soothsayer
ebook: Springbookaudio.com
audiobook: Podiobooks.com
A back-talking servant, a murder, a corporation, and a psychic investigator with a bad temper.
The Greening of Blue England
online at RevolutionSF.com
It will be a green tide, sweeping across the nation. And all it takes is just a little plastique.
Illustration by Erin Merlino, used by permission.
Shock and Awe
Ordinary things in an ordinary country. But "at the end of this story, a baby will be born, and touch off an insurrection."
Swiftly Flowing Waters
in Tales of the Unanticipated, #20
A young boy is caught between his abusive master, an ambitious lordling, a crisis of magic, and a mysterious stranger.
Laufte & the Ice Clown
in Tales of the Unanticipated, #17, With Carrie E. Rouillard
In the high arctic, a haunted young girl prepares to take the hand of the thing she fears most.
What Really Happened to the Beauty
in Xizquil, #9
Stories
Magazine Info
Minnesota Science Fiction Society
Box 8036 Lake St. Station
Minneapolis, MN 55408
email: use "editor" link on web page
Xizquil
c/o Uncle River
Blue, AZ 85922
(yes, that is the complete address)
&nbsp
online only
Peredur, Vol 1
A graphic novel online here.
An Arthurian romance set a few years into the alien occupation.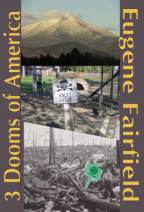 3 Dooms of America
An audiobook anthology including Shock and Awe, The Greening of Blue England, and Spider's Dreams, as read by the author.
Nocturne's Bride
in L. Ron Hubbard Presents: Writers of the Future, Vol XIV, Oct 1998
Writers of the Future Contest: "Story of the Year," Grand Prize, 1997 Best of the Soft Science Fiction Contest: 2nd Place, 1998
Which would you choose if you had cover of darkness: life or love?
Now online at RevolutionSF.com
Illustration by Jaxon Renick, used by permisson
Spider's Dreams
in Xizquil, #15,
selected for upcoming "Best of Xizquil"
It is not true to say there is no time, nor passage of time. There is just the dream time, not a line, but a vast land of exploration. Spider's dreams did not come true. They have always been true.
Madness Unmasked
How to make your characters crazy--an author's guide to mental illness and the modern mental health system