The Heron in His Vigilance book 1 in the Fellowship of the Unloved
A narcissitic bishop, a suicidal warrior-nun, an alienated shaman, and one meek tribesman who must bring them all together to save the world.
A graphic novel, here online. A dream of oppression and salvation. And sharks. Limnandi Ivangeli.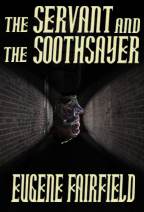 The Servant and the Soothsayer
ebook: Springbookaudio.com
audiobook: Podiobooks.com
A back-talking servant, a murder, a corporation, and a psychic investigator with a bad temper.
The Greening of Blue England
online at RevolutionSF.com
It will be a green tide, sweeping across the nation. And all it takes is just a little plastique.
Illustration by Erin Merlino, used by permission.
Shock and Awe
Print-version: a self-published chapbook for those who like hard-copy.
Ordinary things in an ordinary country. But "at the end of this story, a baby will be born, and touch off an insurrection."
Swiftly Flowing Waters
in Tales of the Unanticipated, #20
A young boy is caught between his abusive master, an ambitious lordling, a crisis of magic, and a mysterious stranger.
Laufte & the Ice Clown
in Tales of the Unanticipated, #17, With Carrie E. Rouillard
In the high arctic, a haunted young girl prepares to take the hand of the thing she fears most.
What Really Happened to the Beauty
in Xizquil, #9
Stories
Magazine Info
Minnesota Science Fiction Society
Box 8036 Lake St. Station
Minneapolis, MN 55408
email: use "editor" link on web page
Xizquil
c/o Uncle River
Blue, AZ 85922
(yes, that is the complete address)
&nbsp
online only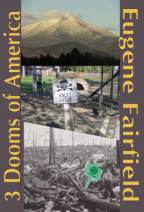 3 Dooms of America
An audiobook anthology including Shock and Awe, The Greening of Blue England, and Spider's Dreams, as read by the author.
Nocturne's Bride
in L. Ron Hubbard Presents: Writers of the Future, Vol XIV, Oct 1998
Writers of the Future Contest: "Story of the Year," Grand Prize, 1997 Best of the Soft Science Fiction Contest: 2nd Place, 1998
Which would you choose if you had cover of darkness: life or love?
Now online at RevolutionSF.com
Illustration by Jaxon Renick, used by permisson
Spider's Dreams
in Xizquil, #15,
selected for upcoming "Best of Xizquil"
It is not true to say there is no time, nor passage of time. There is just the dream time, not a line, but a vast land of exploration. Spider's dreams did not come true. They have always been true.
Madness Unmasked
How to make your characters crazy--an author's guide to mental illness and the modern mental health system