Further adventures of Isabelle H. R. W. are chronicled on my Dad-blog.
Isabelle gives her new bunny a big hug on Easter Morning, 4-06
Isabelle gives a thorough investigation to the new car, 5-06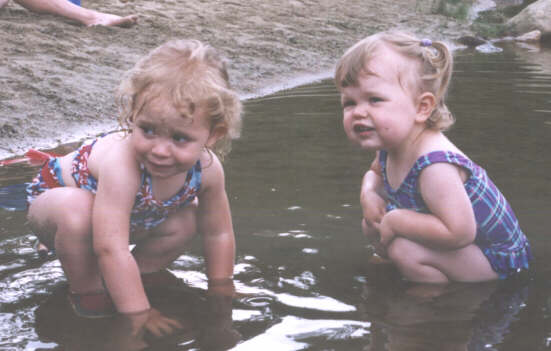 Isabelle & cousin Allison enjoy a dip at Bear Pond, 7-05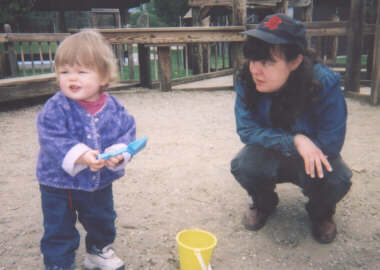 Isabelle & Mom at Playground 2000, 5-05
Rob Roy McWightman and his favorite Skunk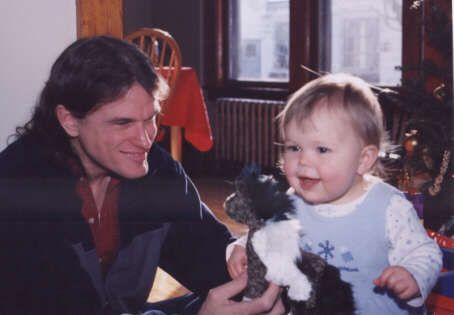 Meeting "Hoiss!" for the first time.
At 16 months, as cool as can be!